A&W Restaurant at Old Town

Print this listing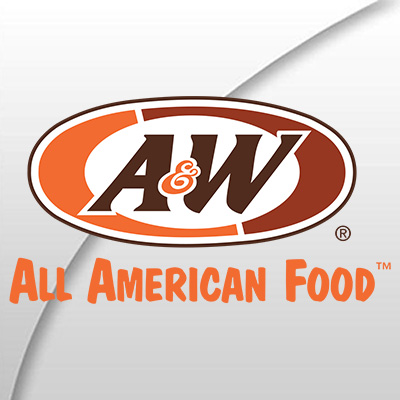 Kids Eat Free Card Offer: Kids Eat Free Off Regular Kids' Menu
With the purchase of (1) Adult Combo Meal or , (1) child has the choice of a child's: hamburger, cheeseburger, hot dog, hand-breaded chicken tenders, or corn dog nuggets.
Just the right size.
*All Kid's Meals come with choice of kid's fries or Mott's® Applesauce, a kid's size drink (water, low-fat milk), and a very special prize from our good friend, Rooty!

Located in the heart of Old Town, at A&W Restauarant, you can enjoy freshly prepared burgers, hot dogs, french fries, crisp Root Beer, delectible desserts, and much more.
A&W Restaurants, one of the country's best-known and most beloved quick service brands, is experiencing a dramatic resurgence as more Americans discover – or rediscover – its famous Root Beer and highquality All American Food® favorites. Based on the original 1919 recipe, A&W's signature Root Beer is made fresh in each restaurant with real cane sugar, water and a proprietary blend of herbs, bark, spices and berries, and served in a frosty mug.
In addition to its made-fresh Root Beer, A&W's high-quality menu items include signature Papa Burgers, Hand-Breaded Chicken Tenders, Coney and Coney Cheese Dogs, as well as the popular fried Wisconsin White Cheddar Cheese Curds. Treats include famous Floats, Polar Swirls and a variety of shakes and sundaes. A&W's current Chairman Dale Mulder invented the Bacon Cheeseburger in 1963.
Celebrate Your Birthday With a Root Beer Float On A&W by Joining the A&W Mug Club!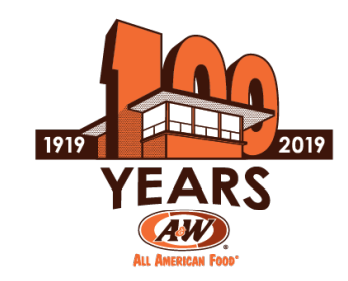 Fun Facts and a Little History Starting with a tiny Root Beer stand in California, A&W grew into the nation's first franchise restaurant chain. Along the way it popularized drive-in restaurants and made Root Beer Floats a nationwide – and international – treat. Even Marriott hotels traces its roots to A&W. One hundred years of history is, well, a lot of history. But here's a good start.
A&W was founded on June 20, 1919 in Lodi, California, with the first mug of Root Beer served at a homecoming parade for World War I veterans; it was the first U.S. chain restaurant to expand to Southeast Asia (1963).
A&W Restaurantsis older than sliced bread (1919 vs. 1928).
A&W invented the Original Bacon Cheeseburger in 1963 (invented by Dale Mulder who became president and is now chairman of the board).
A&W introduced Rooty the Great Root Bear as its mascot in 1973.
A&W Restaurants manufactured 150,000 glass mugs for 2019, saving approximately 180 paper cups per mug.
A&W Restaurants has raised over $800,000 for veterans-related charities since 2014.
California is home to the most A&W Restaurants with approximately 70 locations. a. 2nd most: Wisconsin (approximately 50 locations) b. 3rd most: Michigan (approximately 40 locations)
Gallons of A&W Root Beer consumed in 2018 (domestic and international): 1,109,934
Pounds of Cheese Curds sold in 2018 (U.S. only): 2,060,988
There are nearly 1,000 A&W restaurants worldwide, with approximately 600 in the U.S
*Separate terms and conditions apply directly with A&W Restaurants when joining the the A&W Mug Club
Location
Oldtown/Kissimmee Area
5770 W Irlo Bronson Highway, Suite 326
at Oldtown
34746
Kissimmee
,
FL
Florida
Total votes: 87
Rate This Venue