Showcase of Citrus - Gem Mining

Print this listing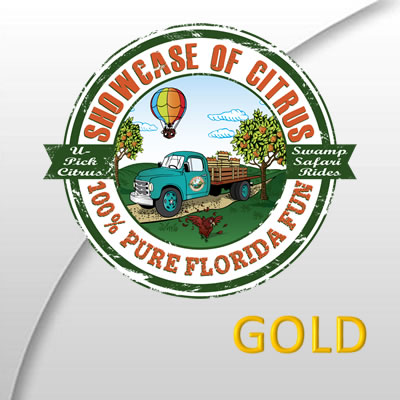 Kids Eat Free Card GOLD Offer: 10% Off Mother Load and Emerald Strike, Free Souvenir Mining Bucket & Free Souvenir Frisbee
A family owned and operated Estate cultivating over 70 varieties of citrus located just 15 minutes from Disney World. The Showcase of Citrus is an adventure off the beaten path known for its World Famous 100% Natural Orange Juice Slushy and its Creamsicle; it's a fruit lover's paradise and appropriate for people of all ages.
GEM MINE Treasure Ore
A fun lesson in nature, science & geology. Find a treasure that lasts forever!
-Arrowheads
-Crystals
-Fossils
-Emeralds
-Sharks Teeth
-Aethyst
& More...
Mine at Home, Rough ore to go also available.
Location
South Clermont/HWY 27 Area
34714
Clermont
,
FL
Florida
Total votes: 23
Rate This Venue